Eliza Stuart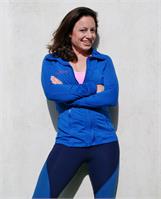 Eliza Stuart instructs the following:
Yoga+Pilates+Dance

To sculp and shape your body.

A mixture of cardio and core work to chisel your body.

At Fybre Gym - Croosh Alley 25 Northcote Road London SW11 1NJ




Post natal fitness class for mums





Located at Fresh Ground (38 Battersea rise)

This barre class has a dance aspect as well as pilates yoga and a cardio workout.





The ultimate fitness class for mums.